Gobazon Flex-Stand allows you to use your laptop while sitting on the couch, lying in bed, working on office desk, and so on. This versatile laptop stand is fully adjustable to meet your desired height and working environment.
 Work Anywhere: Slips over your lap in bed or on the couch securely holding your laptop off your lap. Enjoy the freedom to work comfortably anywhere withFlex-Stand.

Ergonomically Designed:

 

Helps you to compute more comfortably when sitting at a desk. Prevent hunching, reduce glare and sit up straight withFlex-Stand!
Strong and Sturdy: Made from Aluminum-Magnesium-Alloy, this desk is stable and built to last.
Ventilated Base: Dissipates heat to ensure your laptop stay cool all the time and prevent overheating.
Travel Friendly: Fully adjustable and portable with a weight of 3.31 lbs, store it easily or carry it with you anywhere.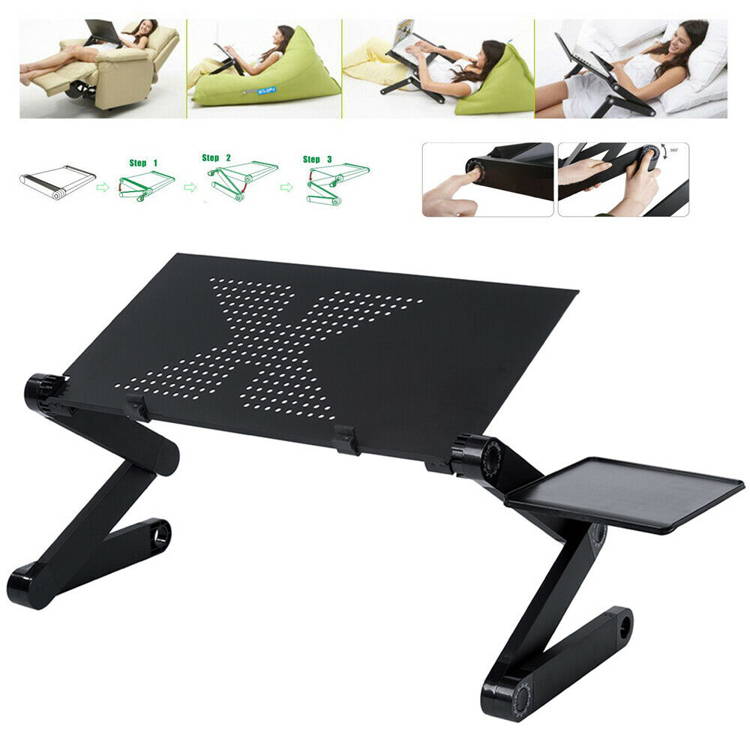 Multi-functional & Easy Set Up
Gobazon Flex-Stand can be used as a Laptop Riser, Laptop Desk, Standing Desk, Book Stand, Writing Desk, Tablet Holder, Breakfast Tray or however you wish to use it.
There is no assembly required for Flex-Stand. The angle of the desk leg can be adjusted by the spring buckle without additional tools. Flex-Stand can be rotated 360 degrees, you will be able to lock the position at different angles.
You can easily press the adjustment knob to adjust the angle. The knob has a scale for you to confirm the angle, so you will be able to adjust the angle precisely to ensure both side of the desk legs are balance.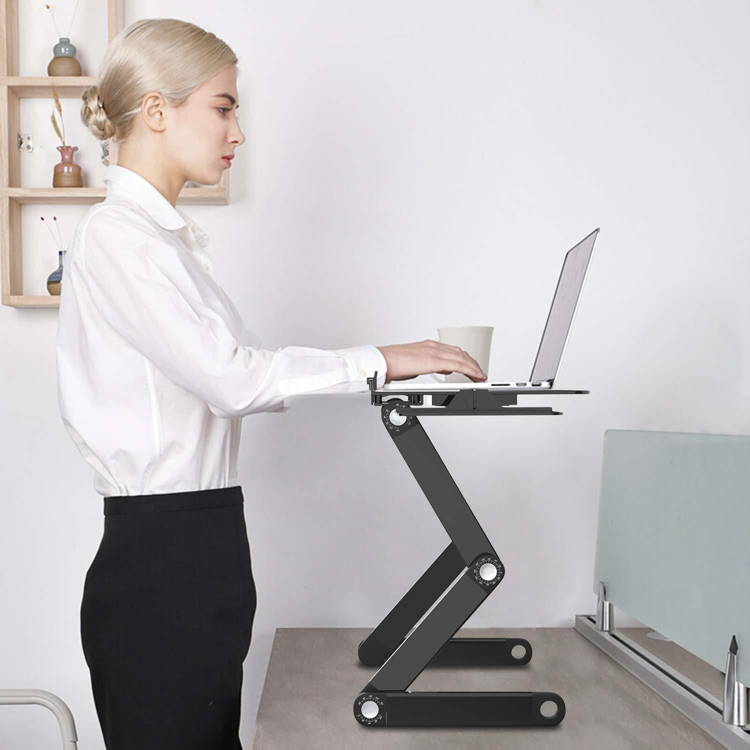 Due to the way laptops are designed, using it almost inevitably leads to poor posture.  

Flex-Stand can be used as a laptop riser or standing desk to improve your postures and prevent back pain from using laptop.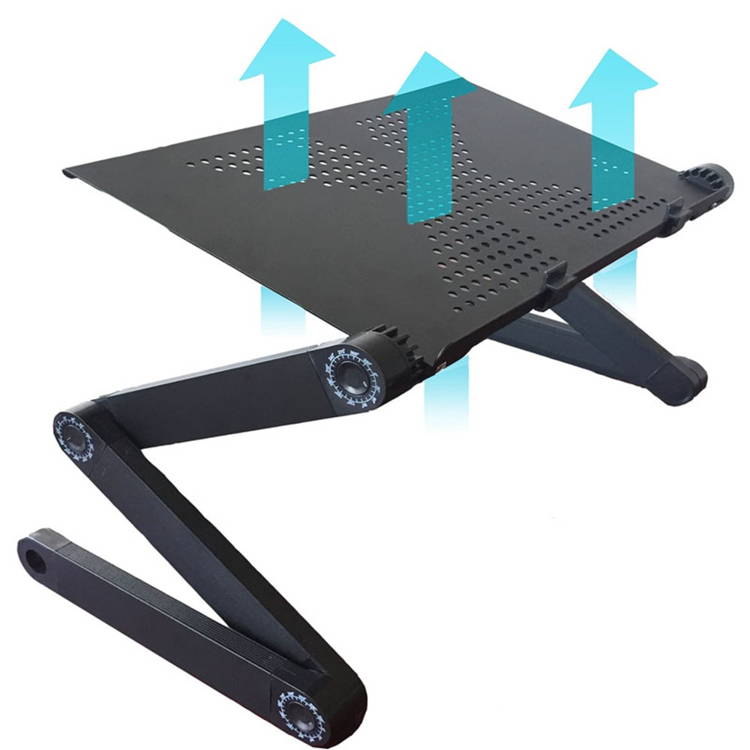 For laptop users that like to work with laptop on the lap, the prolonged placement of laptop on the thighs results in thermal build of around 44 degrees of heat to which the skin will responds by developing persistent redness and pigmentation. 

Engineered with ventilated base, Flex-Stand ensure your laptop stay cool all the time and help to keep the heat away from your lap. 
FREE SHIPPING
Free shipping on all US orders
Satisfied or refunded
If you are not satisfied with the product, then let us know within 30 days of purchase, and we will give you a full refund.
Secure payments
Buy with all safety