Improve your skin texture and tone with the Rechargeable Blackhead Remover. It is the quickest and easiest way to get rid of blackheads. The blackhead remover uses suction power to pull blackheads, oils, and dirt out of your pores. 
Its Multifunctional and versatile Features can Replace five devices that are capable of blackhead remover, skin cleaner, facial inductive therapeutical instrument, wrinkle reducer, repairing instrument.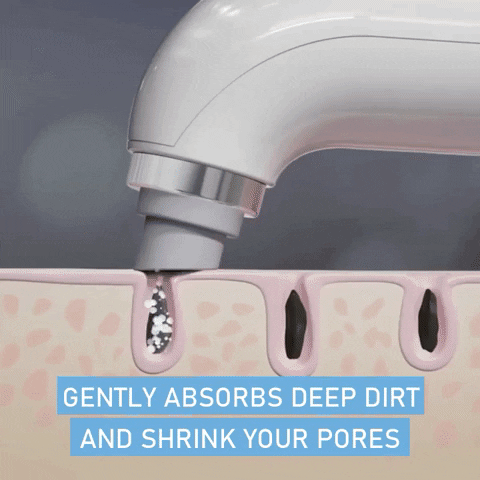 The Rechargeable Blackhead remover Deeply cleans the skin, removes acne and whiteheads, removes makeup and oil. It hydrates the deeper skin and moisturizes and unclogs pores.

The Rechargeable Blackhead Remover has a Three-level adjustment mode to meet different skin needs. Level 1 is for sensitive and dry skin, level 2 is for neutral skin, level 3 is for mixed and oily skin. Thereby you can take care of your skin better.
The Rechargeable Blackhead Remover has a separate solution bottle and sewage bottle to prevent cross-infection. 

Take advantage of the Rechargeable Blackhead Remover in the comfort of your home and regain a younger, brighter-looking skin that will irresistibly draw all eyes on you.
SPECIFICATIONS:

✓ Color: White.
✓ Material: ABS.
✓ Size: Approx. 20.00X4.50X4.00cm/7.86X1.77X1.57in.
✓ Rated Voltage: 3.7V.
✓ Rated Power: 2W.
PACKAGE INCLUDES:

✓ 1 x Rechargeable Blackhead Remover
✓ 6 x Probes
✓ 1 x USB cable
NOTE:
FREE SHIPPING
Free shipping on all US orders
Satisfied or refunded
If you are not satisfied with the product, then let us know within 30 days of purchase, and we will give you a full refund.
Secure payments
Buy with all safety