Reduces acne in only 4 days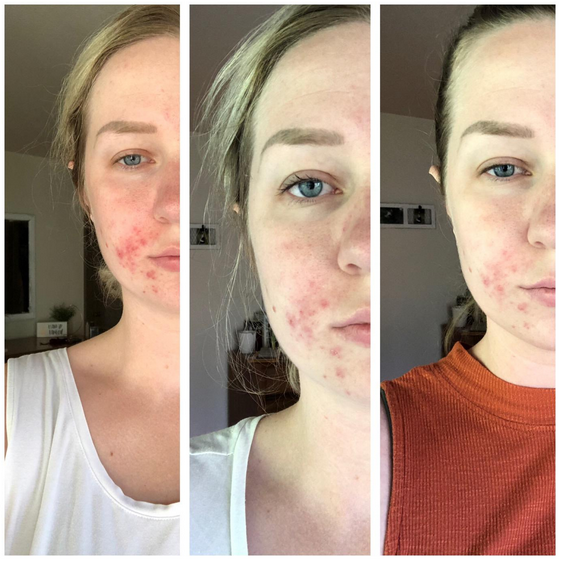 How Fast Can I See the Results?
With just one 20-minute session per day, you'll see major differences in how your face looks and feels after 8 weeks. We recommend 3-4 weekly treatments to get the best results possible!
BOOST YOUR SKIN WITH NEON & ARGON

 

– The NuDerma Professional skin therapy wand includes a total of 6 beauty wands including 3 all new Argon powered applicators and applicators supercharged with Tungsten for improved effectiveness. Use the natural healing power of Argon and Neon high frequency treatment to improve your overall skin profile including fighting acne, reducing fine lines and softening wrinkles while boosting collagen production for a more overall youthful complexion.
IMPROVED SKIN PROFILE

 

– High frequency treatments are a safe and 100% natural way of improving cellular turnover in your skin by oxygenating the various layers. This elasticity over time to reduce fine lines and soften wrinkles. Use it in conjunction with your favorite beauty creams and serums to drastically improve their absorption into your skin so you can get the most out of them.
NATURAL ACNE TREATMENT

 

– Cycle the use of Neon and Argon applicators to reduce acne healing time by up to 90%. High Frequency treatment kills the bacteria directly beneath while simultaneously providing a natural boost of cellular energy to both kill acne causing bacteria and reduce inflammation at the same time without the use of chemicals or drugs.
APPLICATORS FOR BODY AND HAIR

 

- Nuderma Professional features new applicators like the neon powered comb tube to improve hair follicle health leading to thicker healthier hair over time. Argon powered Rod and Y-shape applicators are perfect to apply to the body to reduce body acne breakouts quickly while firming up skin around your arms and legs.
Package Included:
FREE SHIPPING
Free shipping on all US orders
Satisfied or refunded
If you are not satisfied with the product, then let us know within 30 days of purchase, and we will give you a full refund.
Secure payments
Buy with all safety