Complement Your Living Space Beauty with Extreme Happiness & Comfort of Giant Fur Bean Bag Chairs
Are you ready to replace your favourite couch with something that is a  gigantic form of comfort & perfect for lying against? Great! Time to bring your home Best-Selling Kesicily Fur Bean Bag Chairs. Our Gorgeous Velvet Faux Fur Bean Bag Chairs is something you love hitting after your tiring day at work. Unrealistic Soft touch with a striking design, Our Fur Bean Bag is something that enhances the beauty of your living room. So Buy Giant Fur Bean Bag today & find your next place to escape all day.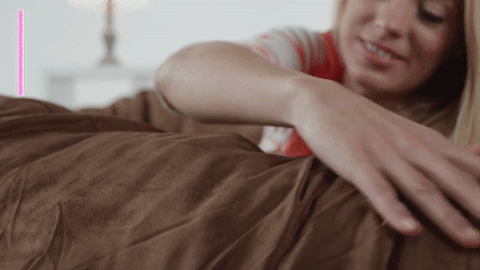 FEEL COZY AND CUDDLE WITH YOUR LOVED ONES
Spend your free time cuddling with your kids, husband, friends, or simply read a book with this oversize and comfortable Bean Bag.
This Kesicily Giant Fur Bean Bag may look like a simple couch, but it is so much more! This Bean Bag is definitively the closest you'll get to sitting on a cloud. It is a big joe chair, and you"ll get real and extra snuggly on it.
FUN FOR EVERYONE: Our Kesicily Gigantic Soft Fluffy Fur Bean Bag Chairs are available in multiple sizes, suit for adults and children. You can use it as a bed, couch, lounge chair, recliner, and more. There's nothing quite like cool bean bag seats to transform your space into the comfiest abode in the neighborhood. Place some around the television and enjoy a movie night with the family. Keep some in your basement and relax. Have one in the bedroom for those moments when you just want to sink into something extra-soft. Keep a throw pillow handy so that you can sit back with a good book. Naturally, the kids will love them for their rooms, too. No matter where they go, these bean bags are destined to add constant comfort to your life.
FEATURES & BENEFITS
Premium Quality:

 

Made of Faux Velvet Fur, soft and comfortable. Easy cleaning, cover machine wash, or hand wash. Ergonomic design, perfectly supporting your body & comfortable to seat. 

Long-lasting:

 

This

 

Large Bean Bag Chair is made with a high-rub count & durable material that enhances its endurance with water-proofing capability. Perfect for in your home or garden. 

Our covers are all designed with the strictest attention to detail so that you can count on them to last and last. Materials like twill and faux fur are designed with reinforced seams, helping them stay put to prevent rips, tears, and snags—no matter how often you use your bean bag. Durable zippers make it easy to place the insert inside and remove it just as simply.

Multicolors:

 

Kesicily Giant Fur Bean Bag is available in a wide variety of colors that allow buyers to choose their favorite colors or make a match with wall paint or living room furniture.
Perfect for Gatherings: Our Gigantic Fur Bean Bag can

 

accommodate multiple kids & individuals. So it doesn't matter if it's your birthday or reunion, our Fur Filled Bean Bag will serve you perfectly.

Lightweight Design:

 

 

Easy to move around the home, the perfect modern home accessory to add a touch of fun to your living room, bedroom, or garden area.
Easy to Clean: Our Soft Kesicily Giant Fur Bean Bag is easy to clean with hands or machines. It's made up of stain-resistant & machine cleaning material that promotes easy cleaning.
Why a bean bag seat? Try sheer comfort! These are the ultimate chairs to choose when you want to give your room an upgrade. Adding a few bean bags to the space instantly makes the room cozier and more inviting. The faux fur material feels as cozy as their favorite throw blanket, and you can bet they'll want to curl up on it while they're immersed in a good book, playing games, or relaxing in front of the television.
GIANT BEAN BAG SPECIFICATIONS
Appearance:

 

Modern

Type:

 

Living Room/Home Furniture

Dimensions:

 

184*90cm
Size:

 

7ft

Foldable:

 

Yes

Fabric:

 

Faux Velvet Fur
FILLER DETAILS:
In case of sponge foam you're required to fill around 50-80kg sponge foam depending upon its density 
In case of bean, you're required to fill around 50kgs of EPS Beans or PP Cotton
Our Bean bag doesn't come with filling because 80kgs of filling is oversized and will be very expensive to ship. 
We recommend buying 100L of inner filling of Micro-Beads, EPS Beads, EPP Beads or Compressed Foam from your local market.

You can also fill with its alternatives Which is old clothes, shredded paper, cedar shavings, edible beans, rice, sawdust, hay, buckwheat hulls, pebbles and a few others.
PACKAGE INCLUDES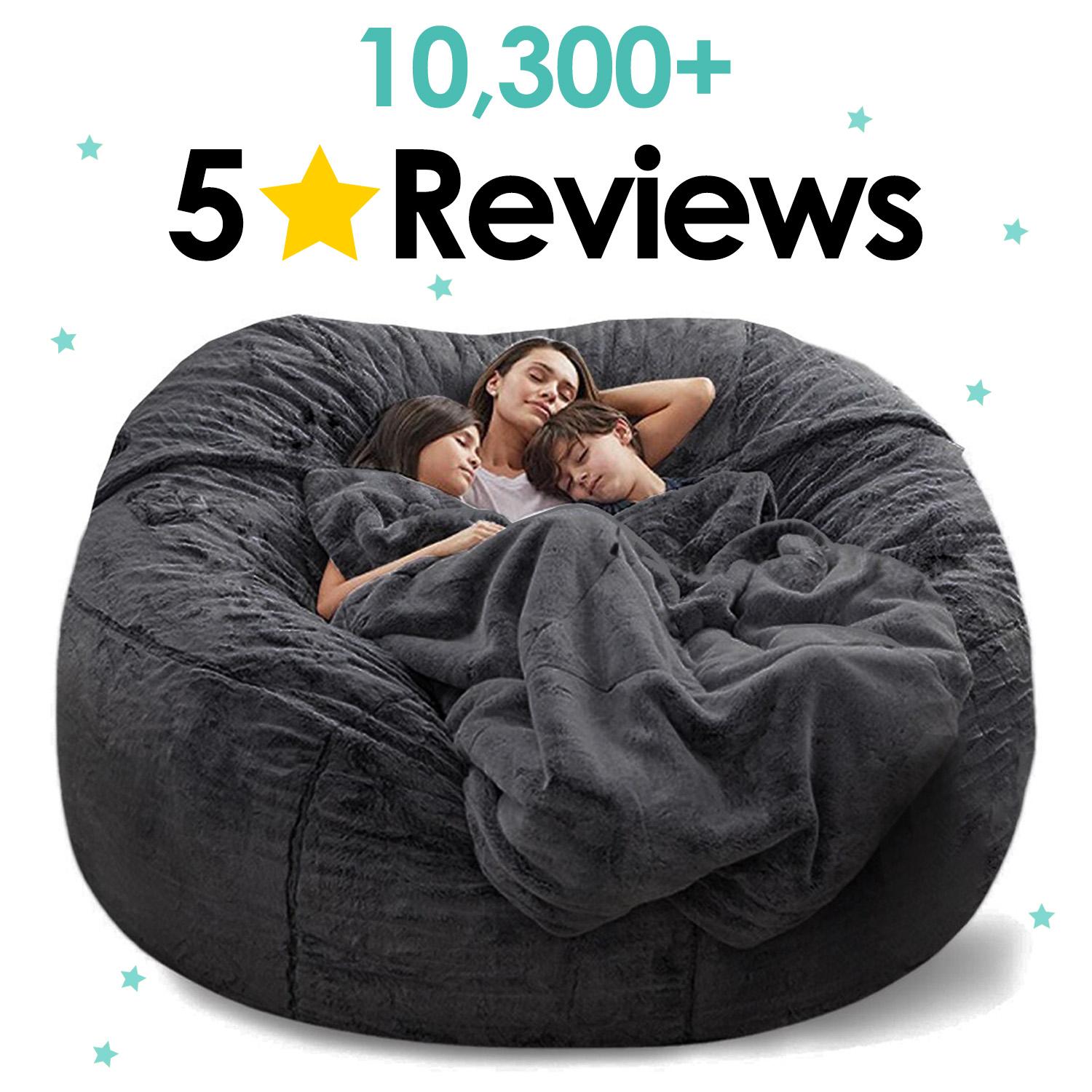 FREE SHIPPING
Free shipping on all US orders
Satisfied or refunded
If you are not satisfied with the product, then let us know within 30 days of purchase, and we will give you a full refund.
Secure payments
Buy with all safety